We are an amalgam-free practice.
A filling, or restoration, is a process in which a certain type of material is used to "fill" a hole in your tooth, whether it is from decay or fracture to restore its normal feel, function and appearance. In terms of a standard restoration, ideal for all types of holes or fractures (for very large fractures, see crown and bridge) we use resins, predominantly Filtek Supreme XTE - the best material on the market. There are many different resins on the market for purchase in the dental industry and Filtek Supreme XTE by 3M Espe has out performed every other resin available in strength, wear resistance and polish. We have a broad range of shades and opacities on hand to colour match your teeth (or create new shades, see Veneers).
Filtek Supreme XTE
A leader in stength, fracture resistence and longevity
Best in Strength – Fracture Resistance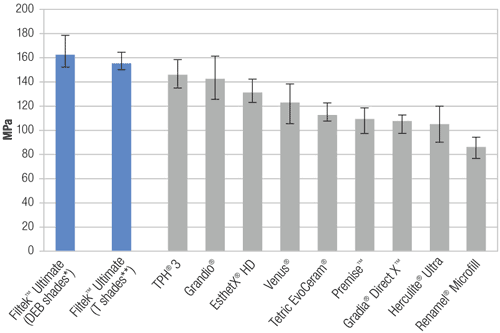 Best in Wear – Resistance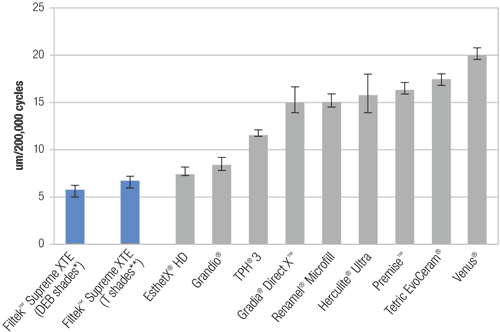 Excellent polish and better polish retention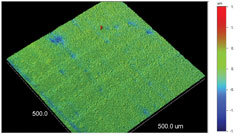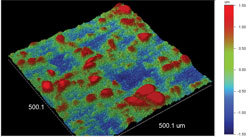 Before and after restorations with Filtek Supreme XTE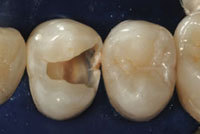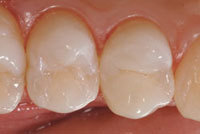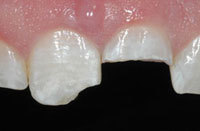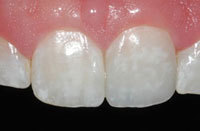 We believe that only the best materials in all areas are to be placed in our patient's mouths. Patients rely on a trusting relationship with their dentist to use the highest grade materials with exceptional placement. Please rest assured, even though we use the markets best materials, these costs are NOT passed onto you, our prices are still the average as specified by the Australian Dental Association annual survey.